SSL Live Home
The new standard for live mixing.
Live News
The L200 features an innovative layout and brings the impeccable SSL sound to a whole new audience.
New high density Stagebox, SSL Blacklight to Dante Bridge, and I/O sharing between Live and Broadcast consoles make SSL a clear leader in Dante networked consoles.
A collection of new features that demonstrate ongoing development for SSL Live.
Live Products
Large scale live production console
Compact live production console
Large scale live production console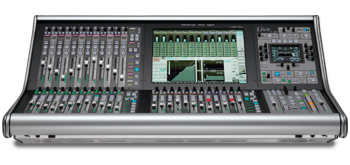 The L500 Plus and the L300 offer the same immaculate, huge SSL sound, the same features, the same superb operator experience and can share the same Remote I/O. The L300 is physically smaller than the L500, with a little less processing power, so it is a more compact, lower cost option… with no hidden performance compromises – it's that simple.