SSL Live Home
The new standard for live mixing.
Live News
"You want something that will work every day, sound good, and travel on the truck... So SSL is the only choice."
"The biggest thing for me has been the ability to walk up to the console and say 'this is what I want you to be today'..."
"I was instantly convinced this was the perfect solution... And at a price that makes it much more affordable for the many mid-range tours that were already asking...
Live Products
Large scale live production console
Compact live production console
Large scale live production console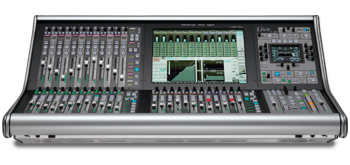 The L500 Plus, L300 and L200 offer the same immaculate, huge SSL sound, the same features, the same superb operator experience and can share the same Remote I/O. They vary in physical size & layout, processing power and cost but there are no hidden performance compromises – it's that simple.